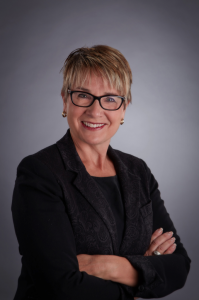 Kristin Tjornehoj is the Director of Bands at the University of Wisconsin-River Falls where she conducts the UWRF Symphony Band, St. Croix Valley Community Band and the St. Croix Valley Symphony Orchestra.  Dr. Tjornehoj founded the Three Rivers Concert Band, a group of adult musicians from Minnesota and Wisconsin, who collaborate and participate in international outreach tours.   She co-founded the Composers Conference at UWRF that brings chamber music composers together for a 3-day workshop with concerts and seminars.  Dr. Tjornehoj has taught courses in wind conducting, history and literature.
An active guest conductor, clinician and adjudicator, Dr. Tjornehoj has served in these capacities throughout the United States and Canada, and in China, The Czech Republic, England, France, Iceland, Scotland and Spain. She has led performance tours throughout the United States and abroad. Recent experiences include bi-annual World Music and Music Appreciation study tours in Scotland, England and France, plus the Three Rivers Concert tour of Spain in 2014.  Dr. Tjornehoj has served on the Shell Lake Arts Center faculty for over 15 years where she is the director of the Concert Band Camp.
Dedicated to the creation of new compositions, her credits of commissioned works or premiers by prolific composers include Joel Blahnick, Todd Coleman, Michael Colgrass, Gregory Fritze, Lars Jansson, Daniel Kallman, Johan de Meij, Joanne Metcalf, Craig Naylor, David Revill, Michael J. Roy, Jared Spears, Jack Stamp, Michael Torke, Joseph Turrin, Charles Young and John Zdechlick.
A participating member in several professional scholarly and community organizations, she currently serves on boards/committees of ArtReach St. Croix, Phipps Center for the Arts, St. Croix Valley Community Foundation in addition to the Wisconsin and Minnesota Music Educators Conferences. She is also a member of the League of American Orchestras, National Association for Music Education, National Band Association and the World Association for Symphonic Bands and Ensembles.  Dr. Tjornehoj is active in church music as a saxophone player, pianist and choir director.